Time to install this baby: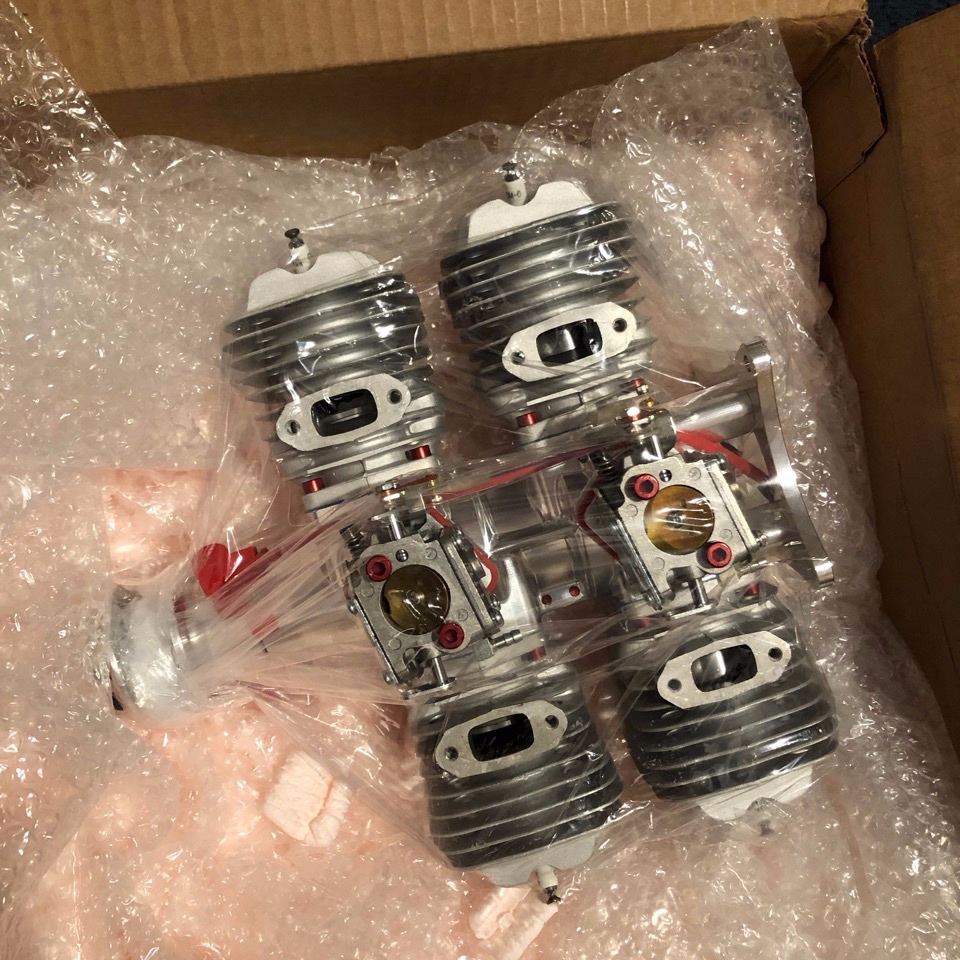 That's four cylinders and 200cc of awesomeness. This will turn a 3-blade, 29 inch prop, and produce about 19 hp. It should be more than enough for a 40+ lb plane.
First order of business is to wire up all the necessary electronics:
2x ignition modules

2x Tech-Aero Ultra IBEC units to power the ignition modules from the receiver. These are redundant and allow me to kill the motor from my transmitter.

2x Head temperature sensors. I never want to see the head temperatures climb anywhere above 350°F.
Time for some more extensions…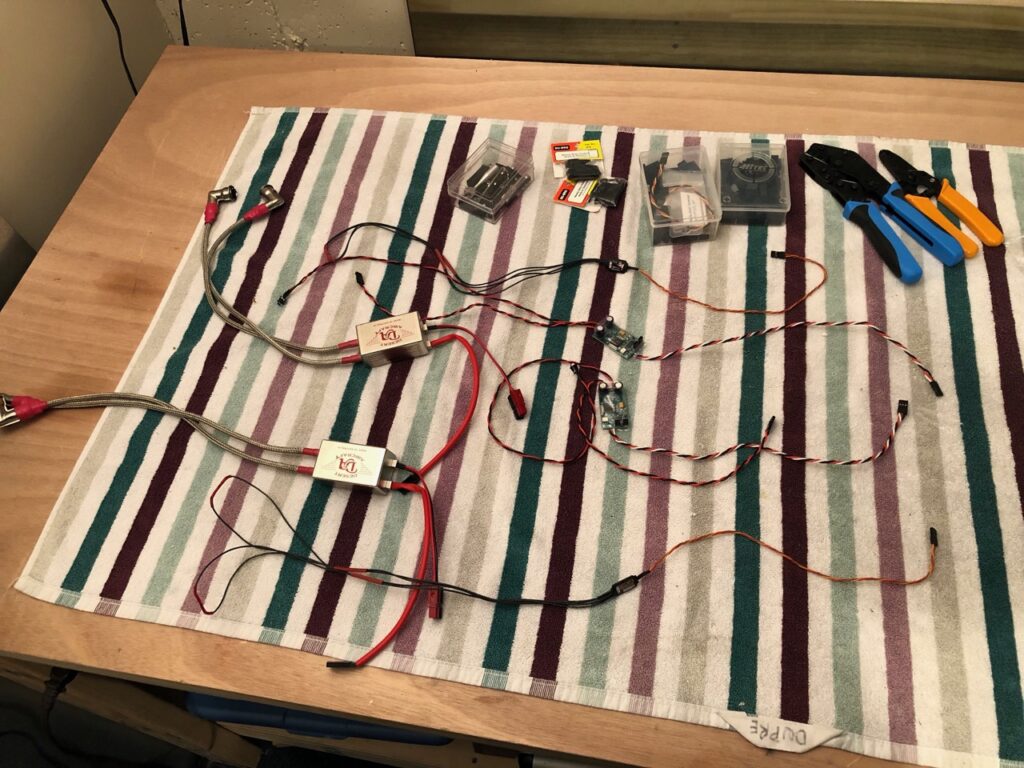 Next up, bolt the motor on. I need a bunch of spacers to get the proper spacing between the spinner/propeller and the cowling.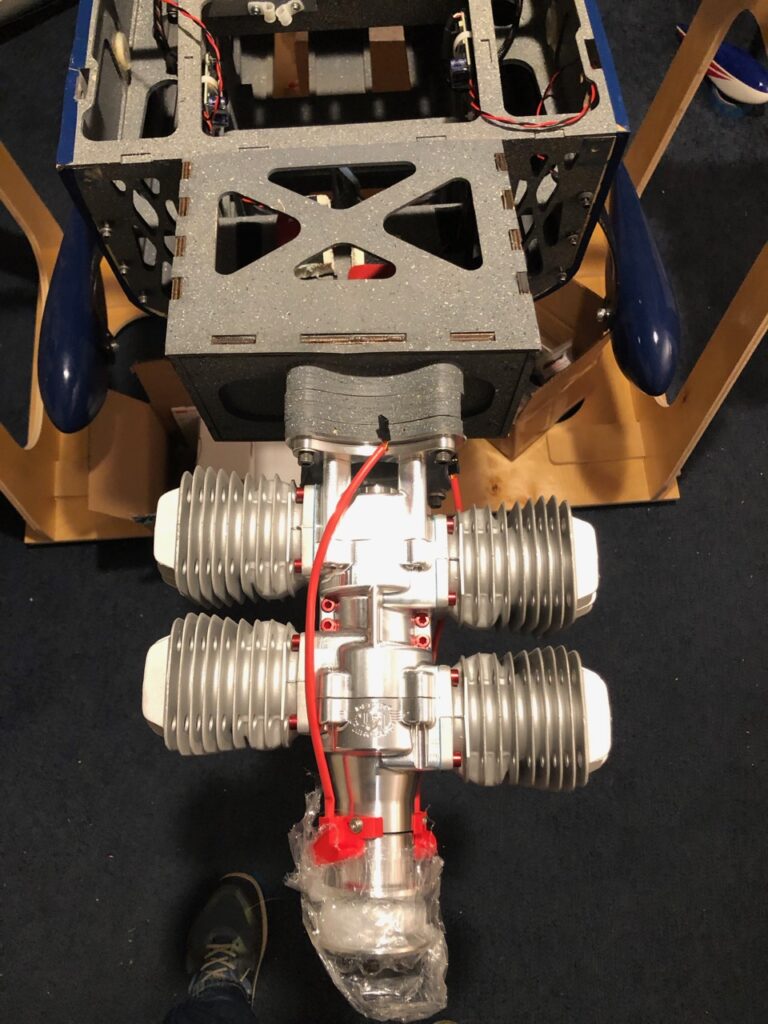 Connect all the wiring.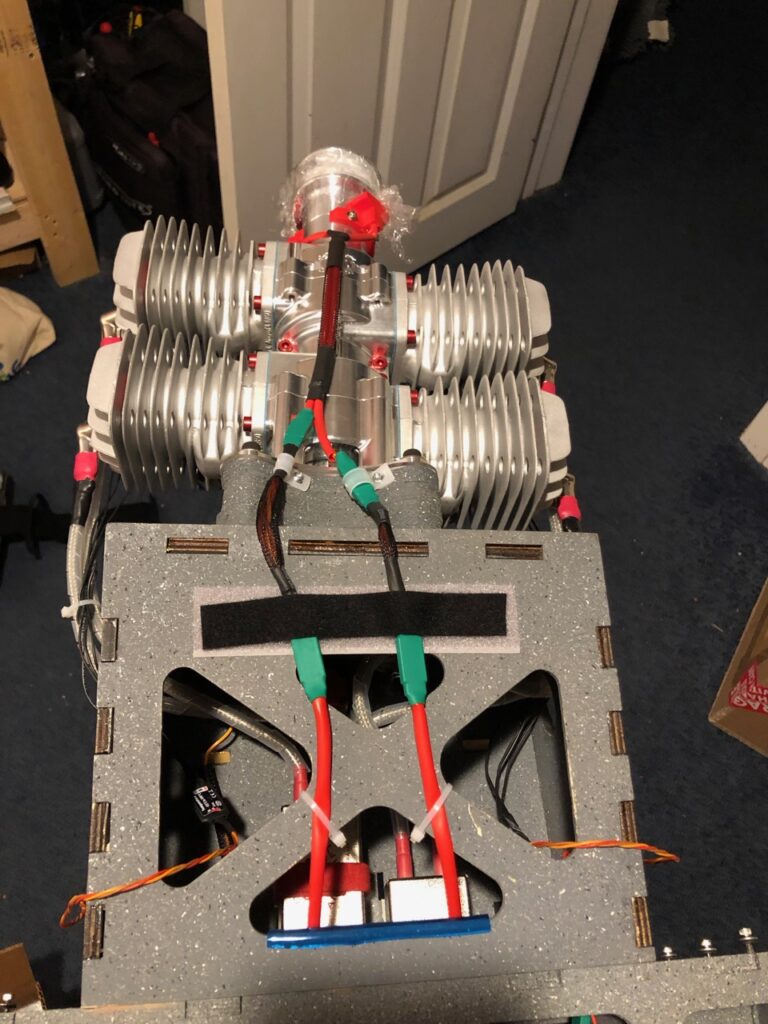 Plumb the fuel system. I'm using two tanks for this system — one for each carburetor. This way each carburetor gets a good fuel supply. To make thinks work properly, I need to connect each tank's vent and fill port together. This lets the tanks act more like one tank.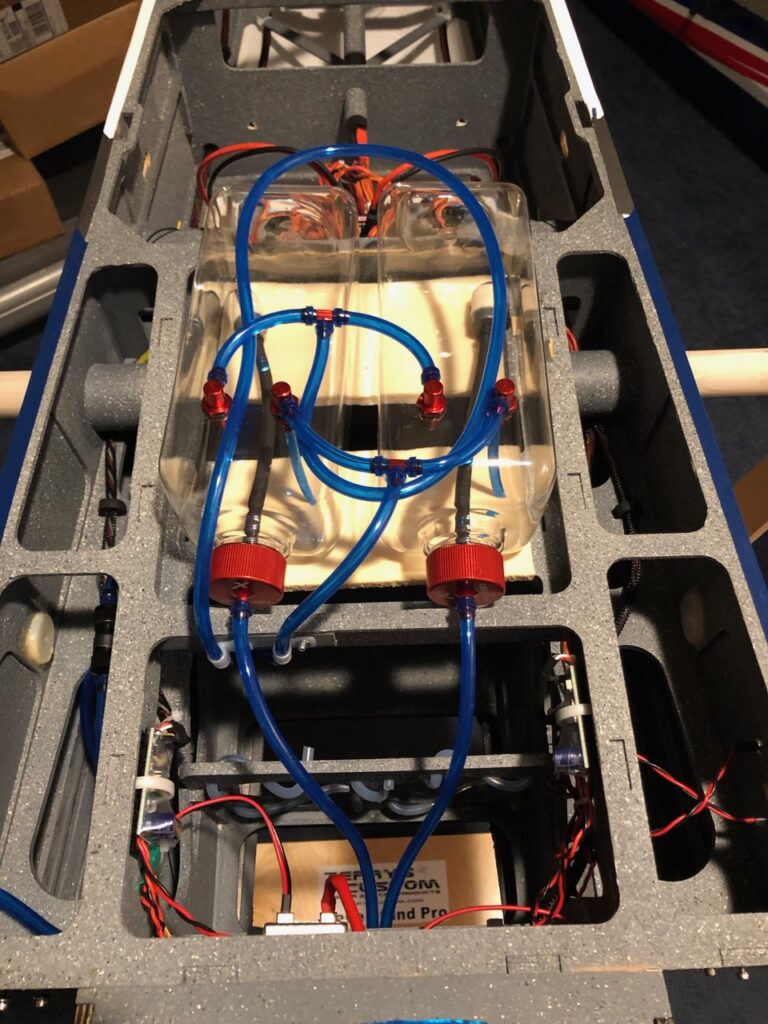 Time to install the throttle system.
Exhaust system is next. Since I will be flying IMAC where sound is part of the score, I am going with canister mufflers. I want as quiet of the plane as I can get.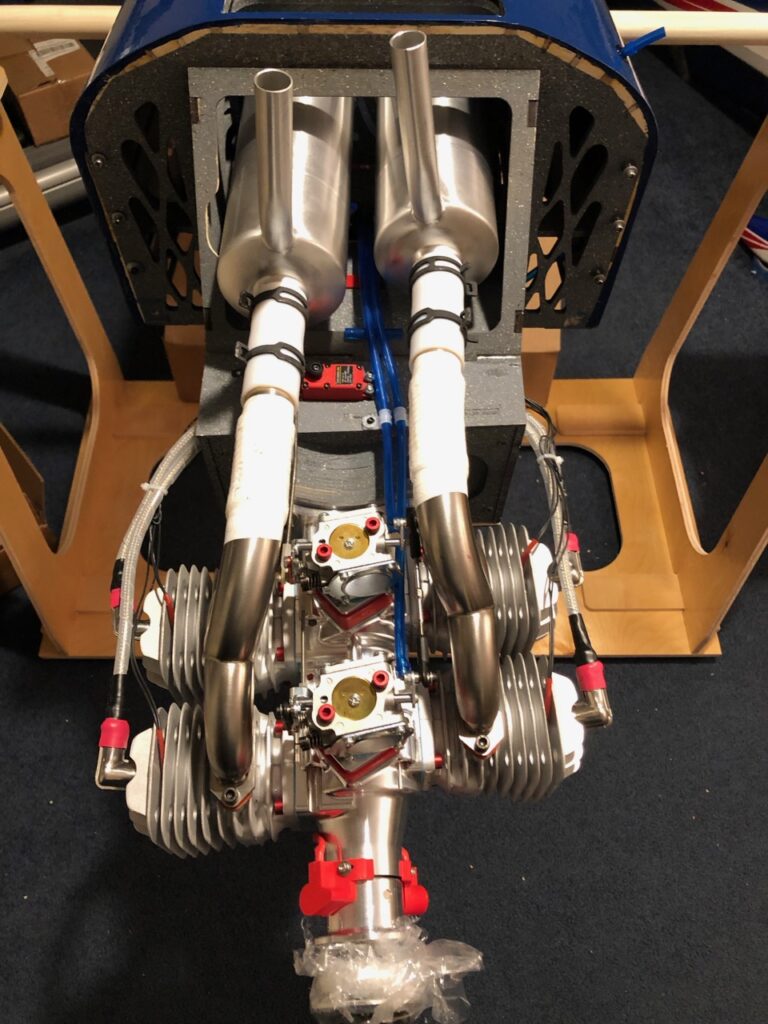 Time to test run it! Since this is a new motor, the fuel system is dry. You will see me spending about a minute just flipping the prop to pull in fuel. At about 0:35 I turn on the ignition and keep flipping till the engine pops. Open the choke, and start her up.
Now that it all runs, it's time to cover everything up with the cowl and declare victory.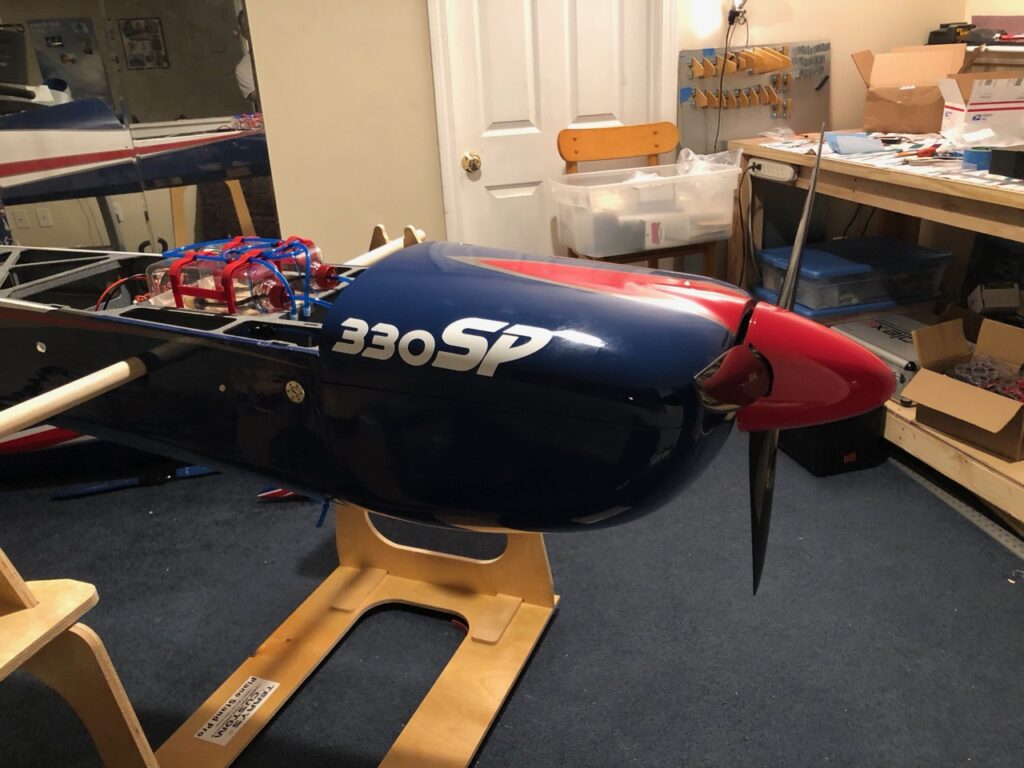 Next up is programming the radio, and then it's time for the maiden flight.