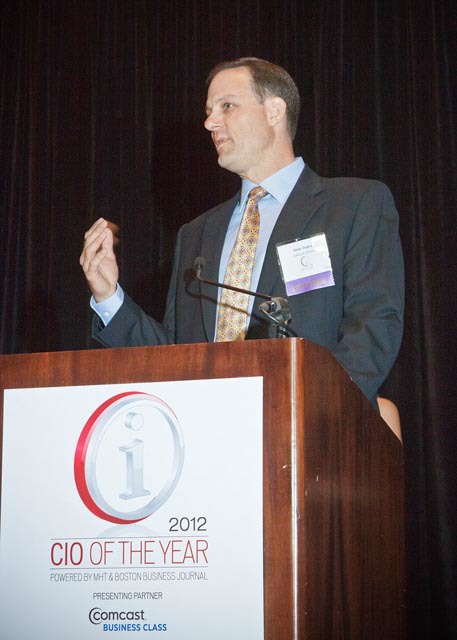 I use cutting-edge technology to achieve high-level strategic business objectives and have a history of proven startup and business experience.  Known for both conceptualizing and delivering complex technology solutions on time and budget, as well as my hands-on approach in all web tiers— leading by example. I have a superior record developing, maintaining, and motivating highly-focused teams.  With over 25 years of experience, I have a complete understanding of the business product cycle, demonstrating this with focused day-to-day decisions and working as part of executive management to craft both technical and overall strategy to fit a company's competitive needs. I'm a master of the Scrum Agile process. Additionally, I am a solid communicator, excelling at presenting company ideas, goals and objectives to both technical and non-technical stakeholders.
In 2012, Boston Business Journal and Mass High Tech named me the 2012 CIO of the Year in the Corporate category.
My products have been nominated for a Smithsonian award, and I hold three patents.
Award
2012 CIO of the Year by Boston Business Journal and Mass High Tech
Education
M.S., Computer Science
Boston University, Boston, MA
B.S., Computer Engineering
Boston University, Boston, MA
Patents
Architecture for Customizable Component System
U.S. Patent 5,978,579, November 2, 1999
Method and Apparatus for Loading Components in a Component System
U.S. Patent 5,970,252, October 19, 1999
System for Dynamic Information Exchange
U.S. Patent 7,325,076, January 29, 2008