Weather finally started to cooperate for painting the big plane in the garage. Until this past weekend, it's been surprisingly cool here in northern Virginia. Finally had two days of 75+ and low humidity when my schedule allowed. Time to paint the red parts of my plane.
Everything was already primed a while back, so we start with base white.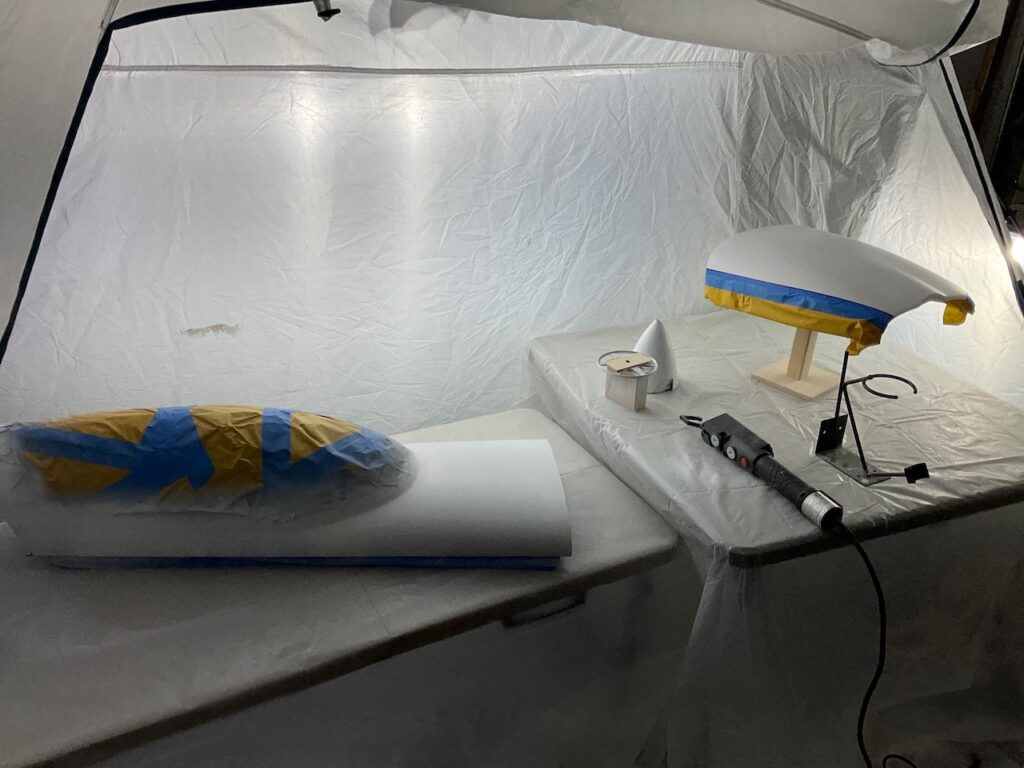 Mask it up and put the red down.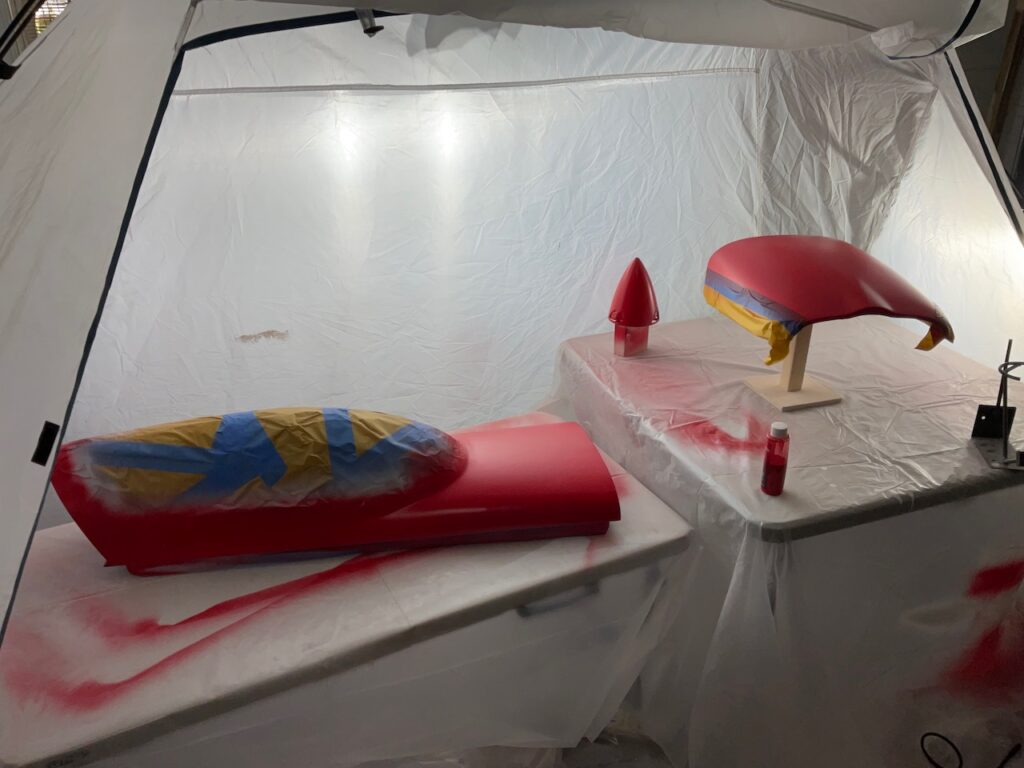 Then we take the mask off the cowl and wait overnight to clear. Unfortunately, this is where I ran into my first problem. On Sunday, it was supposed to be 80 and dry. Instead, I wake up to temps in the 60s with threatening rain. I'm off to Home Depot to get a space heater so I can get the garage up to about 75. I can't wait on the weather because I need to get clear down within 24-36 hours for good stick.
Clear goes down Sunday afternoon after the garage warms up to 75, and the humidity is 50%.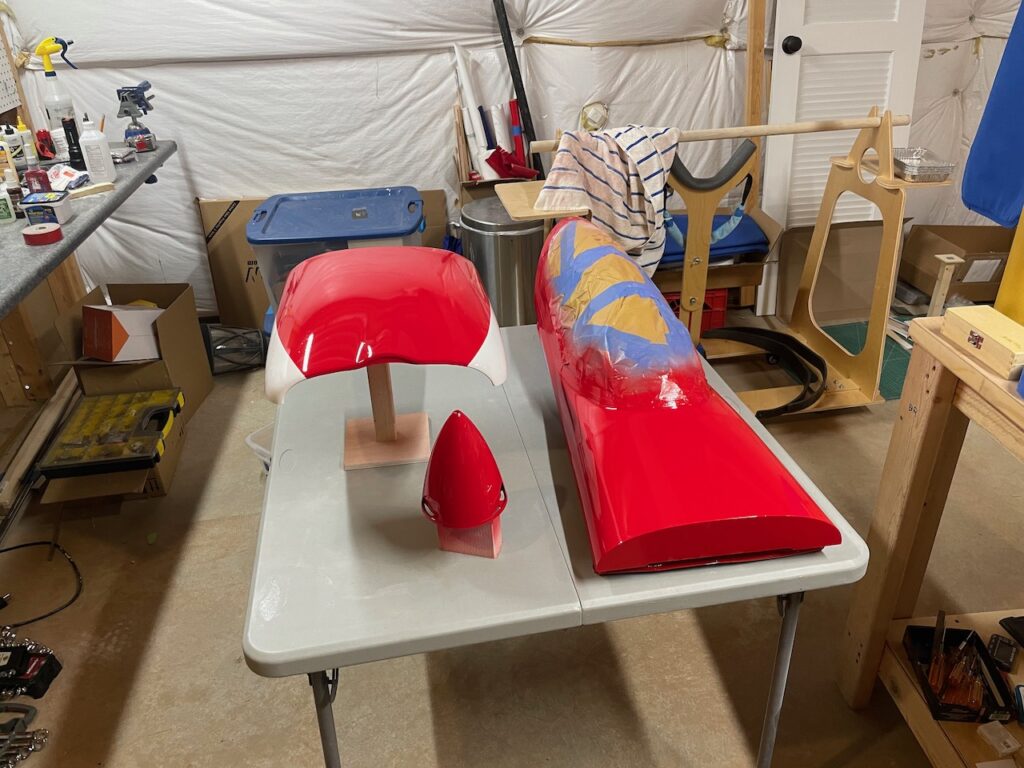 Then I realized my rookie mistake. Turns out purples and reds are notorious for needing more coats to get things to match properly. Word is I should have had a sample of covering around and keep adding coats until it matches. Instead, I ended up with this after two coats of red. As you can see my cowl is lighter than the covering I'm trying to match.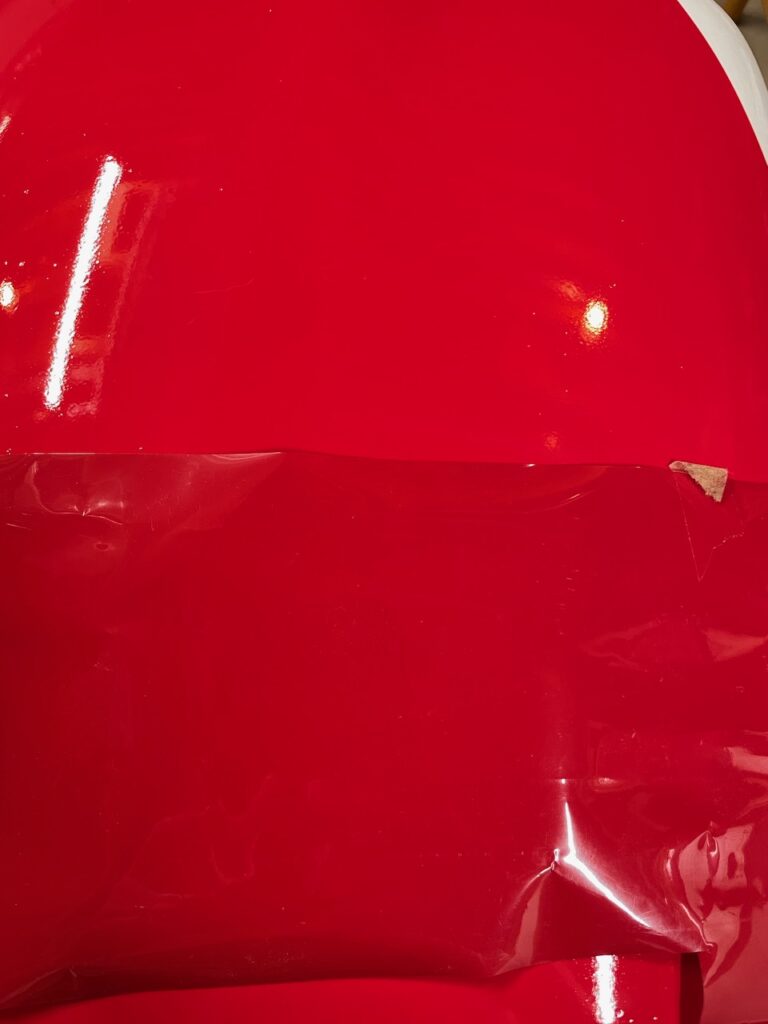 Bummer! I also ended up with some water coming through my compressor because I didn't get it warm and dry enough in the garage. Live and learn. Like I said, I'm a rookie at this.
I spoke to Kevin at Wings West RC. He tells me all is not lost. I just need to scuff/sand the clear again (carefully to avoid breaking through to the base color), add some more red, and then shoot more clear. The new red will adhere to the clear, and the new clear will go through the base red and stick to the earlier clear. I can't thank Kevin enough for helping this rookie with multiple calls, emails, and texts. Thank you!
FYI, I know the paint should match. It's hard to tell, but you need to take my word for it. This piece of covering has some paint on it.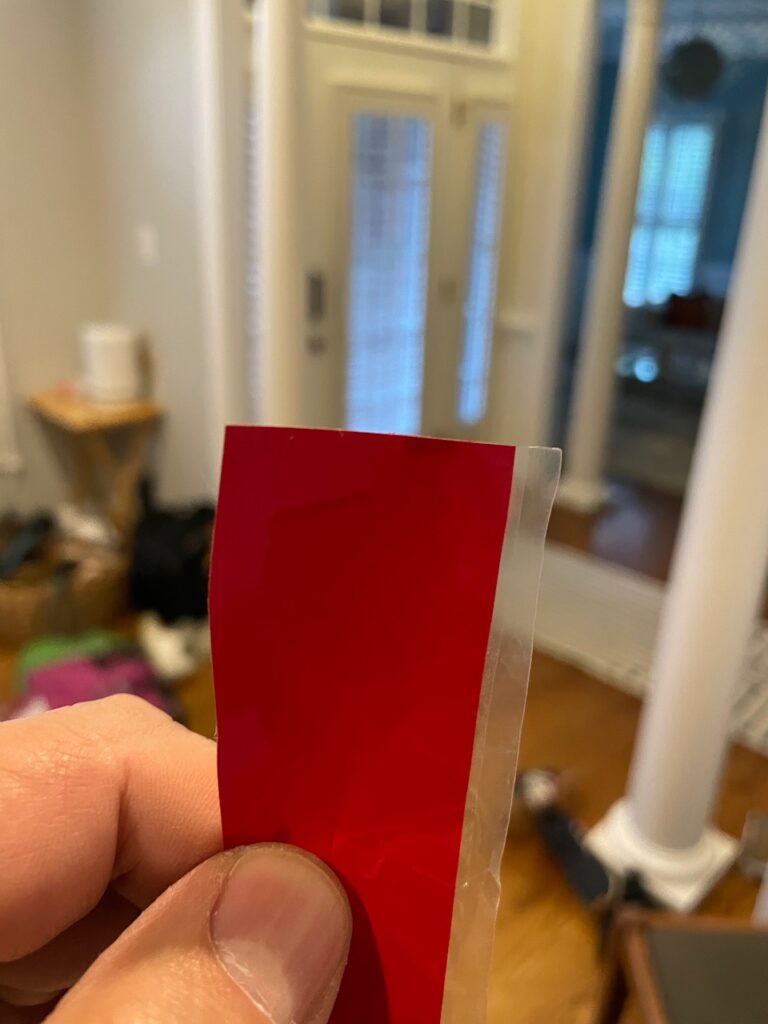 I know what I will be doing over the next few days…