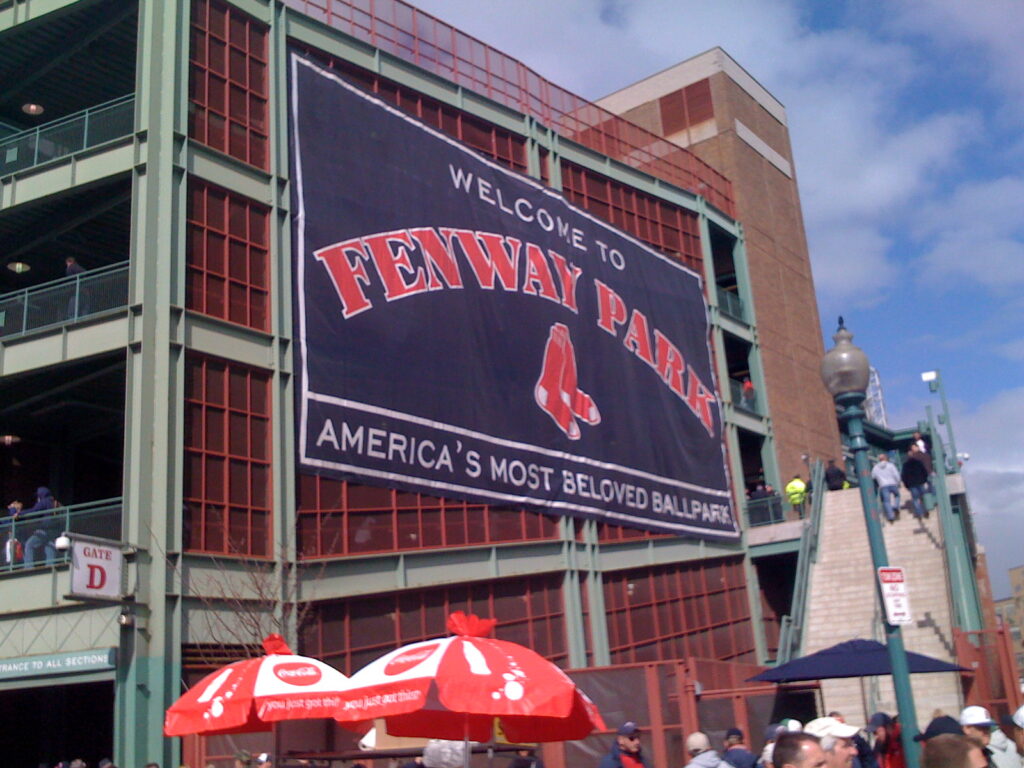 What an amazing day. Yesterday, my friend Brian sends me a tweet offering a ticket for Opening Day at Fenway Park. Now, I've been a fan of baseball and the Red Sox since I could walk, but I've never had the privilege of seeing Opening Day. On top of that, after I can't count how many Red Sox games I've been to, I've never seen the Red Sox Ace pitch in a regular season game (only Pedro during the All Star game, but that's another story.) Of course, I jumped at the chance.
The tickets were were actually from a friend of Brian's. They are season tickets, and we couldn't figure out why they wanted us in our seats before 3:20PM for a 4:06PM start (bonus points if you know the significance of the 4:06PM start time.) So, we get there pretty early, and no one seems to care about whether we go to our seats or not. Of course, that signals we have time to get a beer. A couple of minutes later we find out why the Red Sox wanted our sections in their seats so early. This is where the players were going to come down to the field from! It was hard to tell, but I think they had players coming out from more than one section because it wasn't the whole team. Our section had Big Papi, Mike Lowell, J.D. Drew, and a few others.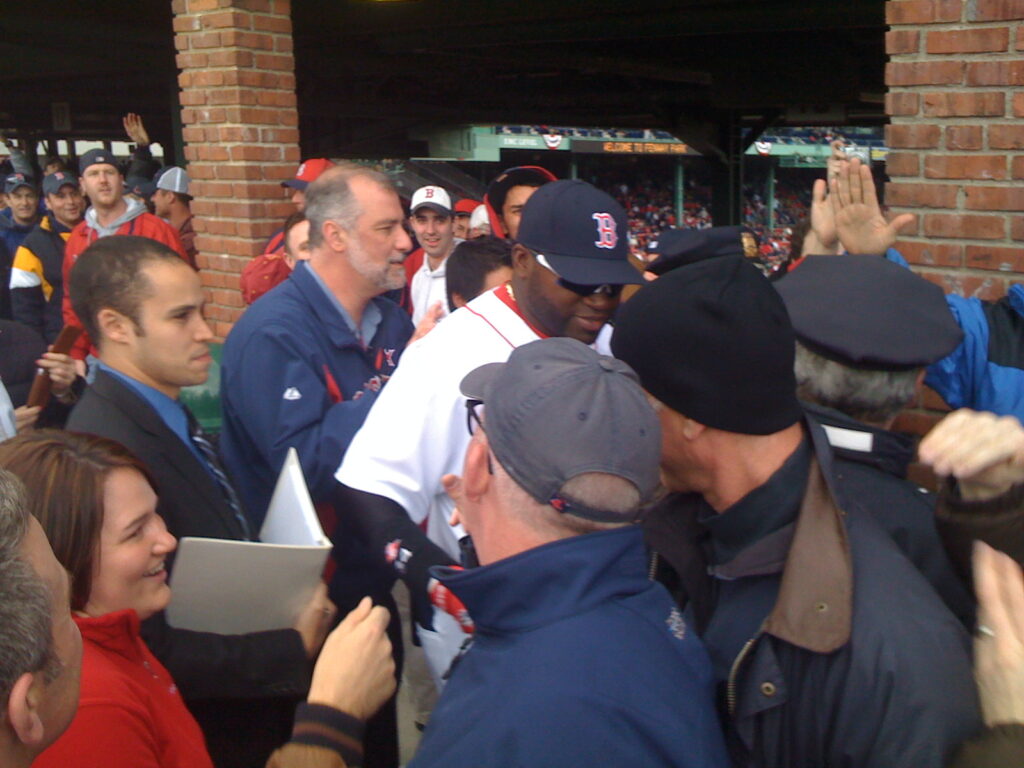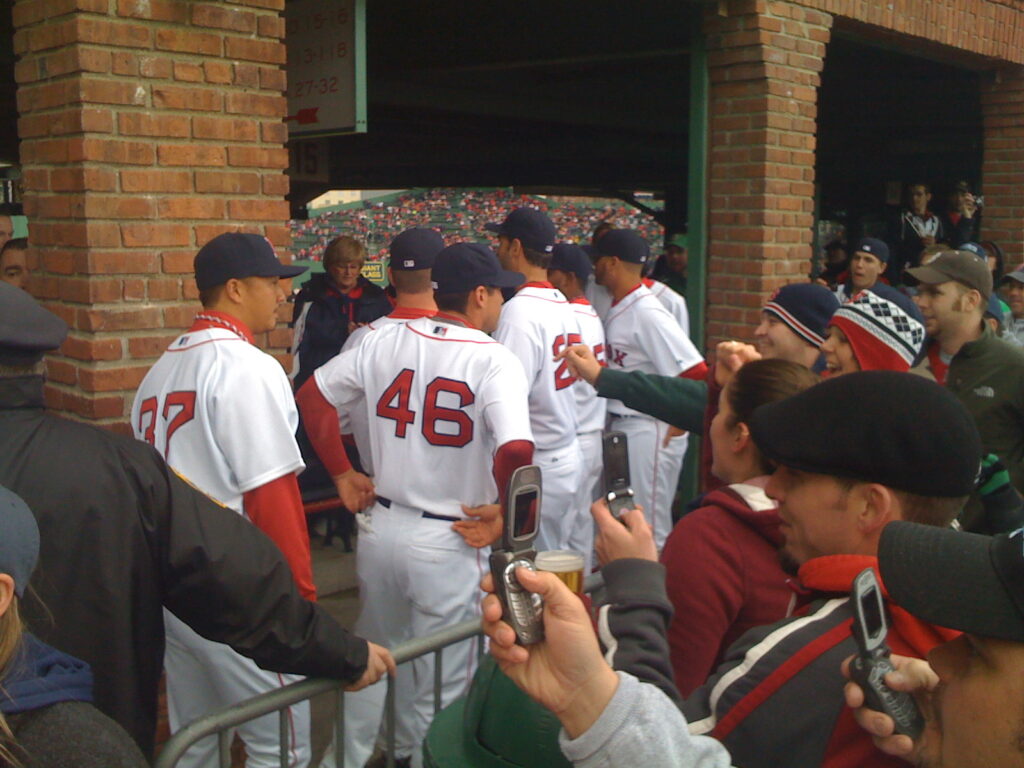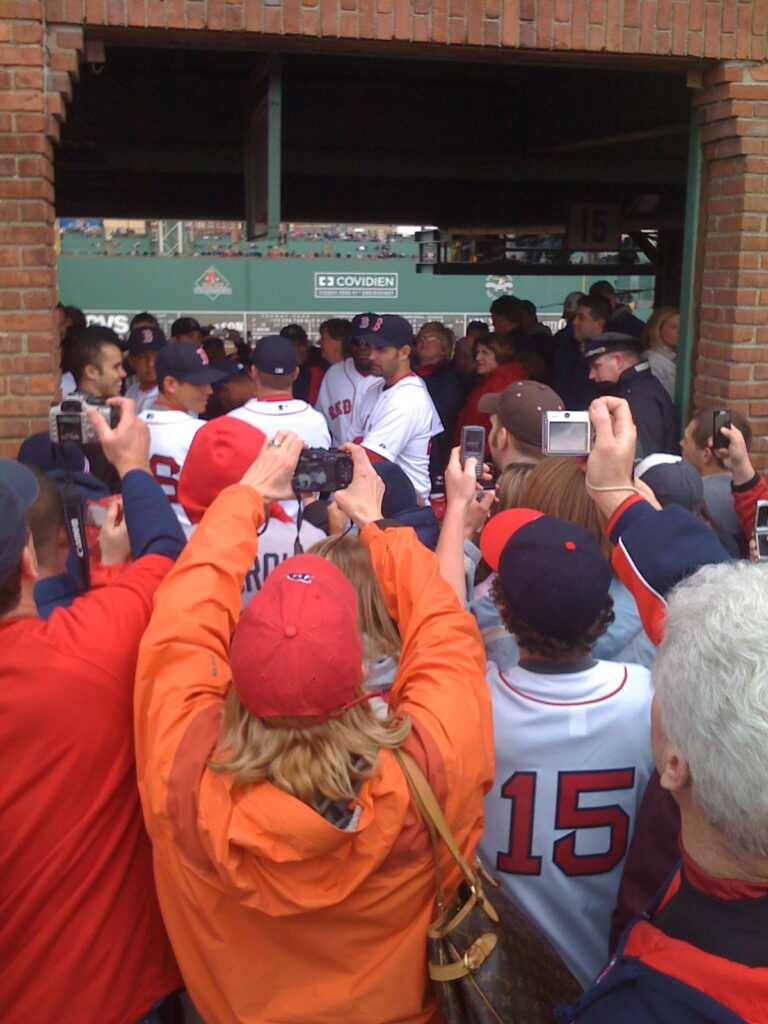 Our seats were great. Check out Ted Kennedy throwing out the first pitch to Jim Rice. I only had my phone, so I didn't have any chance of zooming closer.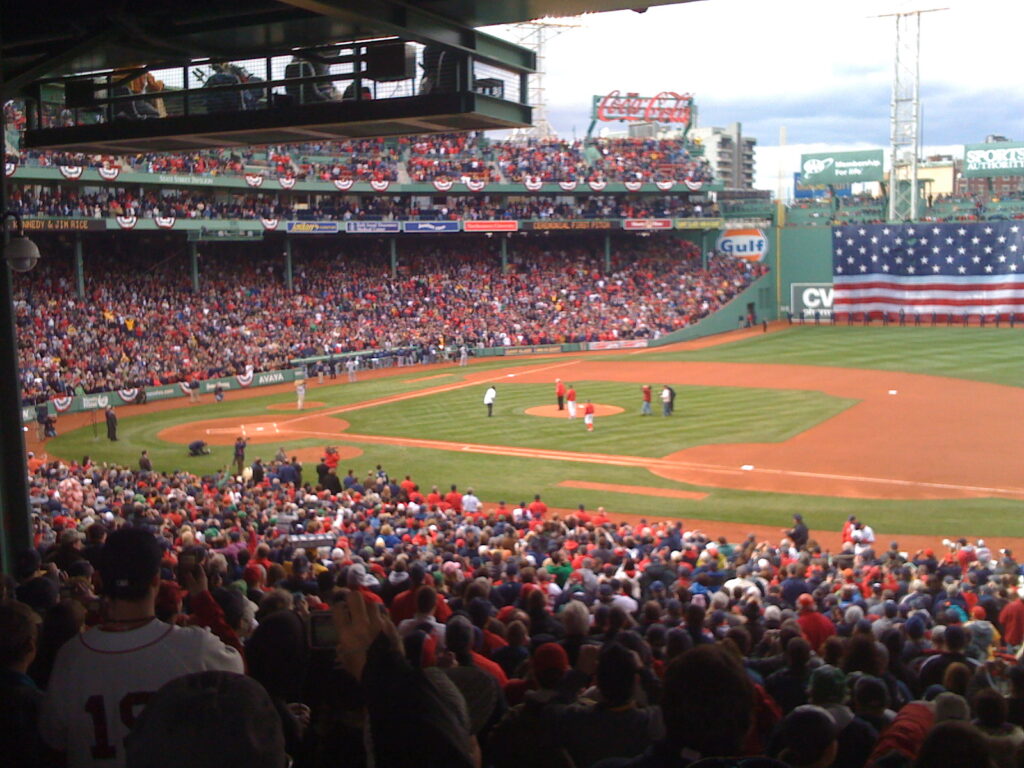 Oh, yeah. There actually was a game to be played against the Tampa Bay Rays. It turned out to be a great game. Josh Beckett started for the Red Sox and struck out 10 over 7 strong innings. He looked outstanding! Dustin Pedroia started off 2009 well by hitting the first pitch he saw over the Green Monster. Papelbon struck out 2 in a 1-2-3 ninth to get the save and a 5-3 Sox victory.
Thanks again Brian for the invite.
One more thing, if you ever go to Fenway Park and expect to get any kind of internet access for Twitter or looking up a stat during the game, forget about it. Even the Fenway WiFi couldn't handle all those phones trying to do the same thing. Just watch the game and enjoy!